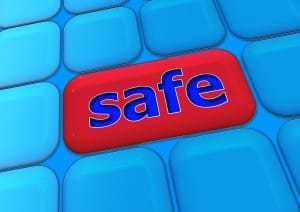 Privacy Policy
UltimateSDLC.com respects your privacy. At UltimateSDLC.com, we are aware of the trust you place in us and our responsibility to protect your privacy. Below is a list of the information that UltimateSDLC.com gathers, how it's used and how you can "opt-out."
Please contact us if you have questions about our privacy policy.
Site Visits:
Whenever you request a page through your browser, navigation and click stream data is recorded. Navigation and click stream data includes:
Your IP address
Browser and version
Operating system
Date and time
Site from which you came
This information is stored in a log file and/or database. Any search terms that you enter into the UltimateSDLC.com Site Search are also logged. This information cannot be used to identify specific individuals and is only used for:
Website and system administration
Research and development
Anonymous user analysis
To gather accurate statistics to advertisers in the form of aggregated data
This information is stored on a secure dedicated server.
Cookies
Cookies are a technology which can be used to provide you with tailored information from a website. A cookie is an element of data that a website can send to your browser and which your browser may then store on your system. You can set your browser to notify you when you receive a cookie. Doing this will allow you to decide on a case-by-case basis whether to accept cookies or not.
Cookies on this site are used for:
Affiliate tracking
Customization of content (i.e. not repeating pop-up windows)
Storing login information
Statistical site-traffic analysis
Contact Details
The email addresses collected via subscriptions to the UltimateSDLC.com are not sold or disclosed to any third parties. These addresses will only be used by our company to send out UltimateSDLC.com communications (such as, the UltimateSDLC.com newsletters and new blog posts). The email addresses collected at UltimateSDLC.com are stored on a secure dedicated server.
If you purchase products directly from UltimateSDLC.com, your contact information and a transaction history is kept by UltimateSDLC.com. We may use the contact information to inform you about the status of your order, updates, errat and to let you know about upcoming UltimateSDLC.com products.
Any data collected is used by us. UltimateSDLC.com hereby reserves the right to transfer any data collected in the event of an acquisition, full or partial, of the company or its assets.
If you have questions regarding our privacy policies, or require assistance in opting out of our email lists, please contact the author.