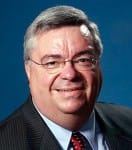 Victor Font is an award winning author, entrepreneur and star performing global IT Executive with over a quarter century' experience in application development, project management, business analysis, quality assurance and leadership. He is a founding member and CIO representative to the North Carolina Executive Roundtable.
He entered Information Technology when he bought and operated Bayonne Computer Center, the first computer retail store in Hudson County, New Jersey. He served as a general partner and the Chief Operating Officer of SGL Data Systems, a computer consulting and custom software development house located in Greenwich, Connecticut. SGL Data Systems was first to market with LawCruit®, a software package designed to assist legal recruiters in their role of tracking and communicating with candidate attorneys. As a consultant, he worked for companies such as JP Morgan Bank, NJ Special Olympics, S. B. Thomas, AT&T Consumer Sales Division, Austin & Merritt, Warner-Lambert and Porzio, Bromberg and Newman.
He began his Corporate career as a manager in Human Resources Information Systems and worked his way up through the ranks to become an IT Director for a major global pharmaceutical company, serving on a variety of corporate IT governance councils including Architecture and Engineering Council, Information Security Council, Active Directory Governance Board, Identity and Access Management Governance Board, and IT Process Improvement Council. He founded and led a Business Analysis Center of Excellence and a Business Analysis Community of Practice. Victor is fluent in more than a dozen programming languages and holds certifications in ITIL Foundations, Six Sigma Green Belt, Capability Maturity Model Integration and People-Capability Maturity Model.
Prior to entering IT, Victor was a licensed Mobile Intensive Care Paramedic working for large inner city trauma centers in northern New Jersey where he responded to over 25,000 calls for assistance and delivered 16 babies. He taught Emergency Medical Technician and Cardio-Pulmonary Resuscitation training courses for the New Jersey State Department of Health and American Heart Association. While working as a medic, he taught himself how to program in BASIC on a Timex Sinclair 1000 and never looked back.